Registration
 REGISTRATION INFORMATION FOR SEPTEMBER 2017:
Year End Transition Meetings
Transition meetings for families of funded children moving on to kindergarten will be held the week of May 8th. Funded children returning to the EEFWC will be held the end of May or early June. You will be contacted to arrange the time and date of the meeting for your child.
FOR CURRENTLY REGISTERED FAMILIES - You have already received a form asking where you plan to register your child this coming fall. Please complete and return the form, even if you just say "uncertain" or "to be decided". If your child is going to kindergarten, knowing which kindergarten helps us with the transition planning. If you are returning to Early Education, this form will confirm a space to be held for your child. New registration forms will be completed at a later date.
FOR NEW COMMUNITY PLACEMENTS ONLY – Parents need to call to have their child's name added to our wait list. Those families on the wait list will be contacted about our Spring Registration date. Please note that we have a long list and likely will not be able to accommodate all requests. The number of spaces we have depends on how many funded children register and if families are looking for full or part time placement. If you know families wishing to come, please encourage them to call and add their child's name to our list (780-352-0224).
Parking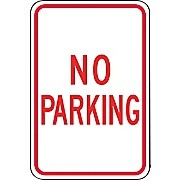 Parking IS NOT PERMITTED in the alley on the side of the school. We had a By-law Officer pay us a visit and he let us know that it is illegal to park in the alley and there could be a fine of $78.00 and your vehicle will be towed.
Parking is available in front of the school (in the parking lot), facing 47 street (East). Please enter at the alley on 47 Street and exit closer to the stop sign at the intersection- it is one way drive. Additional parking is available on 56th Avenue on the south side of the school. Parking is very limited and it can be very busy at drop-off and pick-up times. If there is no parking available you could try driving around the block once and when you come back around a space may become available.
Thank-you
Events
Dates to Remember: 
June 9th and 16th: Community Children and Family Orientation
June 29: last day for students
Dress For The Weather
Now that the weather is starting to get warmer, please send a hat or cap with your child and some sunscreen for those warm sunny days. We will be spending more time outside as the weather becomes nicer!! Please do not send your child in flip flops as they are not safe for playing on the playground or going for walks. Sandals that have a back on them are okay as they will not fall off.
Arrival  & Dismissal Times
The morning class begins at 8:45 and ends at 11:45. The afternoon class begins at 12:30 and ends at 3:30. The doors will be unlocked at 8:40 and 12:25. It is difficult for young children to wait, so please do not arrive too early.
At dismissal time, staff will bring the children up to the front door. If you arrive early we ask that you wait in room 6 (the Family Room) to prevent congestion in the front hall and doorway. The front entry bench area needs to be available for those children waiting for the bus or a parent who has not yet arrived. Our population has increased substantially this year, and for everyone's safety we appreciate you cooperation!
Parking Lot Safety:
It is very important to know that our parking area by the front door (East Side of the school) is ONE WAY TRAFFIC ONLY. You need to enter from the alley side and exit at the other end. There is one row of angle parking available. The alley parking to the north of the school is for staff only. Additional parent/visitor parking is available on the street (east and south side of the school). It is important to leave a clear entrance for the bus to pull up to the front door. This allows our children to load and unload the bus safely. There is one designated disabled parking space in front of the school for those people with the proper tag. Please make sure to hold your children's hands to and from your vehicle when dropping off and picking up. It has been noticed that some children have been darting across the parking lot by themselves and when cars are driving in or backing up it is very difficult to see the children. Ensuring your child's safety is the number one priority at all times!!
Inclement Weather:
Please take note of the inclement weather brochure.
Schools will remain open in the event of inclement weather but school bus services may be suspended due to adverse road or weather conditions that jeopardize the safety of students.
Parents are not required to send their children to school if, in their judgment, weather conditions are detrimental to the safety or well-being of their children.
For further information refer to AP 132 and corresponding documents; Transportation Handbook and Inclement Weather Brochure or refer to the WRPS website.
Illness & Absences:
We have several children who have immune compromised systems and can become quite ill if exposed to viruses. Please make sure to keep your child home until he/she is feeling better and call the school to let them know they will be away. Children who have a fever, vomiting or diarrhea should remain home for 24 hours after their last incident. If your child is coughing, has a runny nose or sore throat we ask that you use your judgment if he is/she is well enough to attend school. If your child is sick at school we will call you to come pick them up. Please make sure we have an updated number for you or an emergency contact .
Phone: 780-352-0224 ext. 221
If your child, or anyone your child is in regular contact with, comes down with chicken pox, measles, mumps or any other communicable illness, please contact the centre before bringing your child to school.
If someone other than a parent will be picking your child up, please inform staff and tell the pick-up person that we will be asking to see photo identification (if it is the first time).
If your child is a bus student you must call the bus driver to let him/her know that your child will not be on the bus. Please inform them if you are dropping off or picking up your child from the centre as well, or if there is a change in location.
You can also use the agenda book to inform the teacher that your child will be away or if there are changes to the pick-up routine.

Bus Phone: 780-352-2239
Please check our website or  the School Division website for Bus routes & cancellations.
http://www.wrps.ab.ca/ 

There is also a bus app for IPhone and Android click on links to download.
https://play.google.com/store/apps/details?id=ab.ca.wrps.busstatus
https://itunes.apple.com/us/app/bus-status/id757965888
School Calendar
Calendar for 2016/2017 School Year
2016/2017 School Calendar For Early Education & Family Wellness Centre
The Calendar for 2017/2018 will be posted soon, please check back for updates.
Toy Lending Library
Please check out details about our Toy Lending Library under Programs/Family Wellness.
Look what we have been up to! Creating Raising Our Healthy Kids Videos
Raising Our Healthy Kids is a series of 60-90 second healthy living videos with up-to-date, evidence-based health information on nutrition and healthy eating; active living and play; positive parenting; oral and mental health; and media literacy, some with aboriginal themes. The short snappy videos, developed for parents, caregivers, teachers, child-service and health care providers, will help Canadian families live healthier lives.
There are currently 35 open access videos posted with another 35 appearing by January 2016. Videos are accessed from www.raisingourhealthykids.com and have been grouped into these specific channels:
In addition, French versions of the 23 nutrition related videos can be found on EatRight Ontario website at https://www.eatrightontario.ca/fr/Videos/Elever-des-enfants-en-sante.aspx?aliaspath=%2fen%2fVideos%2fRaising-our-Healthy-Kids
The Raising Our Healthy Kids videos are the vision of Shadow Light Productions and Kay Watson-Jarvis. The video content was developed by a multi-stakeholder group including Dietitians of Canada, Alberta Health Services and Dr. Charlene Elliott Canada Research Chair in Food Marketing, Policy and Children's Health, with input from a paediatrician and community stakeholders across Canada. Content of the videos is consistent with messages from Health Canada, Public Health Agency of Canada, Alberta Health Services, and nutrition messages are consistent with PEN: Practice-based Evidence in Nutrition®.
The videos were produced by Shadow Light Productions with principal funding from the Calgary Health Trust. Financial support for French translations provided by EatRight Ontario.R
Division News